Running a game isn't just a matter of having a rulebook, some players, and lots of dice. A good GM screen helps, too, amirite?
But seriously, it helps to know what sort of game you want to run, and what your players are interested in playing, before you start your first session.
Mage: The Ascension is a multi-layered Black Forest Cake of story possibilities, with several playable factions, diverse character concepts, and a multiverse of settings and time periods to use as the backdrop of a game. From gangs to gods, back alleys to alien worlds, and whatever else your imagination can conjure, Mage has you covered. Add to that the flood of rules, both standard and optional, provided in the 20th Anniversary Edition and you have everything you need to run any sort of game you could imagine. So, where does an enterprising Storyteller begin?
First, you should have some idea of what you're comfortable running. If all your players want to play
Technocratic Union
agents when you're more comfortable keeping the focus on the
Nine Mystick Traditions
, your game is going to have problems. Which factions are off-limits? Are you keeping things street-level, or going for more of an epic scope? Starting level characters, or more powerful characters? Are there any areas/powers that you would mark off-limits? Are there any game ideas that your players would prefer over others, or places they don't want to go in their games?
For my Mage game, I knew I wanted to run a chronicle firmly within the rules and setting established in the Mage 20th Anniversary rulebook. I also knew I wanted to use the wealth of Mage material I had collected over the years, and to introduce my players to both rules and game world gradually so as not to overwhelm the new players with everything at once. The ultimate goal, to give the game an ever-widening epic scope that the players could fall into easily, with each session pushing their characters deeper into events that would determine the fate of reality itself.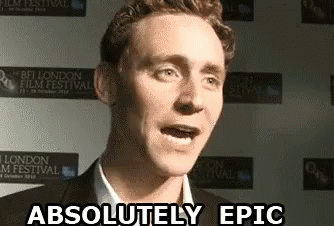 I was flexible as to faction - traditionally (heh), I've run games using the Traditions and the
Disparates
, but I've always wanted to run a Technocracy chronicle. I left that decision up to my players, some of whom were new to the idea of Mage, with these two options:
* M:tA - Traditions Ascendant: Mage is a game of urban fantasy, where magic is real and changes the fabric of reality itself. In Traditions Ascendant, you would play a mage of the Nine Mystick Traditions, sworn to keep the fire of ancient magic alive in a world growing increasingly tech-centric. Be careful how you work your will in public, though, lest you attract all the wrong sort of attention!
* M:tA - Technocracy Ascendant: As above, but instead of playing a Tradition mage, you would play a newly recruited agent of the Technocratic Union. The Technocracy has sworn to protect humanity from supernatural threats, and it'll take every ounce of your considerable will - not to mention advanced scientific Procedures - to get the job done. Just don't call what you do magic or you might end up on their list of Reality Deviants, too!
My players unanimously voted for the Traditions option, which helped to shape the direction of my epic game narrative. I opted for basic character creation rules, no merits or flaws to complicate things, and from there, it was just a matter of settling on a date for game.
I had my players, I had the general gist of the game I wanted to run, now it was time to flesh out more of those details with player characters! We'll delve into that in the next installment. Post any questions you might have below, or over at my
chronicle thread on Shadownessence
, and I'll be happy to address them all!