It's time for another writing update, don't you think?
My anthology is almost ready for release into the wild! The formatting is done! I just want to go over it one last time to make sure it meets all the formatting requirements for ebook conversion, and I'll be doing that this weekend. It's so exciting to get something I've written ready for online publication. I can't wait for you all to see how snazzy it looks when it's not displayed on my blog!
There is, however, one major stumbling block for me in getting this anthology out the door, and it's a problem I've mentioned a couple of times before. I still have no cover image!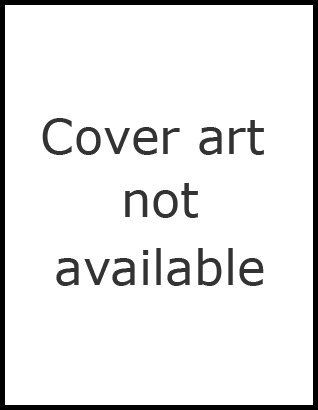 It's a sad thing to see an ebook with no cover image. It makes me feel like it isn't a real book, just something that was cobbled together and hastily slapped onto an ereader. I want to deliver a quality product to the people, hence all the time I've invested in making sure it's as ready as it can possibly be before I put it out there, and it's obvious to me now that I can't do this alone.
I turn to you, loyal followers, to help me find a cover image! If you've read the short stories of
The Everyday Divinities Project
, you already know that it focuses on inanimate objects and the secret lives they live under our very noses. They're tales that highlight the objects that surround us everyday that we take for granted so often. If you're not familiar with them, or you want to brush up on your Everyday Divinities lore, links to the project are on the right hand side.
So here's the deal: If you're a photographer, artist, photoshopper or other visual artist, send me a picture that you feel best places inanimate objects on the pedestal they so rightly deserve! The image must be your own creation -
no stealing someone else's copyrighted or watermarked work
. Please don't add your own watermark to the image, I'll give credit for the cover in the opening pages of the book. The picture must be in either JPEG or TIFF format, with dimensions of at least 500 by 800 pixels and a maximum of 2000 pixels on the longest side, and saved at 72 dots per inch (DPI) for optimal web viewing. Ideally, the image will have a height/width ratio of 1.6 and display beautifully in RGB color mode so your work will shine on an ereader.
The image that I feel best captures the essence of
The Everyday Divinities Project
will be used as the cover for my book, and its creator will get credit for the cover image in the book itself!
All entries must be sent in to robertlemoyne[at]gmail[dot]com by midnight on Friday, November 4th and the winner will be announced on this blog by Monday.
Good luck to all my artistically inclined followers! I can't wait to see what kind of images you all come up with!
Edit: Due to being under the weather and preparing for a convention this weekend, I'm extending the contest through the weekend to midnight on Monday, Nov. 7th. Enjoy the weekend!